Which Packers And Movers Are Best?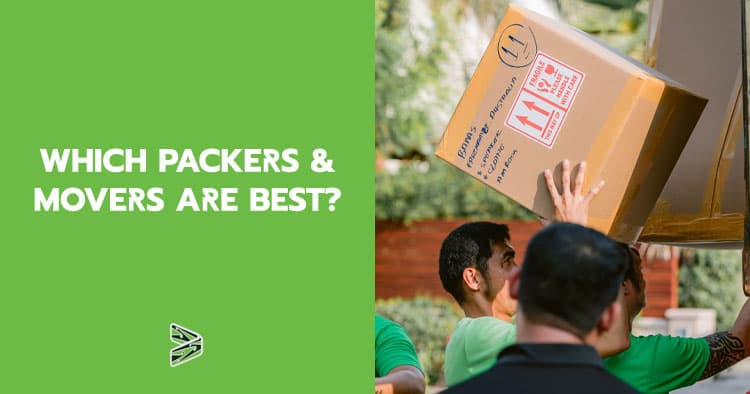 Ever felt like a chess master, plotting your next move? Well, that's what moving homes can feel like. But instead of knights and rooks, you've got sofas and wardrobes to maneuver.
Finding the right help is key. How do you choose the best packers and movers in Dubai?
Are they worth it for your villa move? What will be their cost in UAE? And more importantly, how much would it set you back to shift furniture in Dubai?
We'll delve into these questions together because we understand how crucial this decision is. Finding professional international movers won't seem like a daunting experience with our guidance.
How to choose the best packers and movers in Dubai?
Relocating can be challenging, yet selecting the correct assistance makes all the difference. You'll need professional movers and packers near you who are efficient, reliable, and fit your budget.
The first step is research. Check online reviews on platforms like Google Maps. These reviews give an honest insight into how previous customers found their service.
After narrowing down options based on customer feedback, it's time to get quotes. Don't settle for one; ask at least three companies for their pricing structure. This way you'll get a clear idea of what moving costs look like across different providers.
Analyze packing materials used – they should use top-notch materials that will protect your belongings during transit.
Ensure there's insurance coverage – this adds an extra layer of protection for your items.
Cross-check if they have necessary licenses or accreditations – these are markers of professionalism in this field.
Finding trusted professionals doesn't have to be hard work when armed with these tips.
Are packers worth it for moving?
If you're contemplating a move, you might be wondering: "Are professional movers and packers worth the cost?" Yes. But why? Let's dive deeper.
Moving can be stressful and is viewed as one of life's most stress-inducing events, so getting help from experts can ease this burden considerably.
Villa movers in Dubai like Mac Pack offer comprehensive services — they not only transport your belongings but also carefully pack them to ensure safe transit. This means less work for you and more peace of mind knowing items are in capable hands.
Packers handle everything with expertise gained over years of experience; their skillset ensures quicker packing compared to doing it yourself. They use specialized packing materials designed specifically for various types of goods, thus reducing the risk of damage during transportation significantly.
Hiring professional movers may seem expensive at first glance but considering the time saved and potential damages avoided – they're certainly worthwhile investments.
How much do movers cost in the UAE?
The price of hiring the best movers in Dubai can vary. A lot depends on factors like distance, the size of your home, and the services you need.
For instance, moving to a one-bedroom flat in Dubai could cost between AED 800 to AED 1,500. But for larger homes or longer distances, prices may increase.
Detailed breakdown
A detailed estimate from Mac Pack Dubai offers more insight:
Moving studio: Starts at around AED 700
One bedroom: Begins from approximately AED 900
Larger homes (4+ bedrooms): May exceed AED 5,000
These are rough estimates. You'll get an accurate quote after an onsite survey by professional movers and packers near you.
Add-ons influence the final cost, too.
Paying extra for packing materials or special handling of fragile items will bump up costs. It's worth checking what's included before making your choice among villa movers in Dubai.
Note: The figures mentioned above don't include VAT which is typically added at the end.
How much does it cost to move furniture in Dubai?
Moving furniture in Dubai can be quite a task. Costs for relocating furniture in Dubai may differ, contingent upon elements such as the size of your dwelling and the distance to be traveled.
Costs could range from AED 1,500 to AED 4,000 if we look at an average two-bedroom flat. That's roughly £300-£800 if we convert that into pounds. These prices include packing services and materials like boxes or bubble wrap, too.
Mac Pack Dubai is a handy resource that gives more detailed breakdowns of what different services might set you back when shifting home in Dubai.
Every move is unique. The amount of stuff you have or if there are tricky items to shift — say pianos or pool tables — could add extra fees on top. Get a few quotes from furniture movers in Dubai before deciding.
FAQs on Which Packers and Movers Are Best?
How do I choose packers and movers for local shifting?
Pick based on customer reviews, service range, insurance coverage options, and competitive pricing.
Are Packers worth it for moving?
Professional packers reduce stress by safely packing your items quickly and efficiently.
How much do movers and packers cost in Dubai?
The price varies depending on the distance moved but typically ranges from AED 1000 to AED 6000.
Conclusion
With the right team, mastering your move becomes a strategic game.
You've learned to select which packers and movers are best in Dubai.
We delved into the cost factor as well — considering the overall expenses of moving and the specific costs of shifting furniture.
http://www.macpackdubai.com/wp-content/uploads/2023/11/which-packers-and-movers-are-best.jpg
394
750
Clare McIntyre
http://www.macpackdubai.com/wp-content/uploads/2023/02/macpackdubai-logo.png
Clare McIntyre
2023-11-01 23:55:09
2023-11-01 23:55:21
Which Packers And Movers Are Best?