How much do movers and packers cost in Dubai?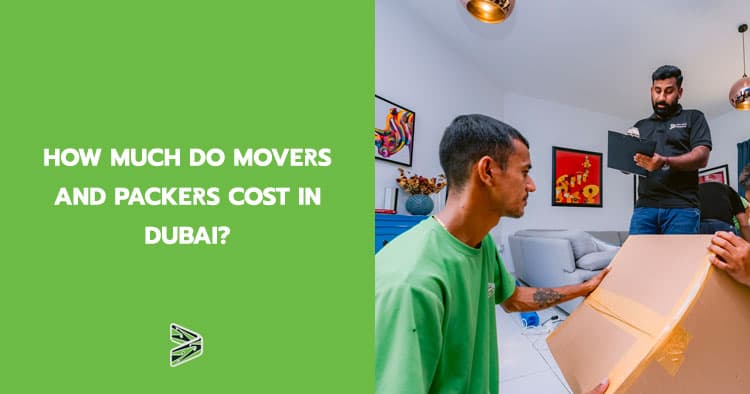 You've landed your dream job in Dubai's gleaming skyline. The thrill of a fresh start has you buzzing, but then reality hits — the daunting task of moving home looms large.
That's where movers and packers come into play, transforming what could be an ordeal into something far more manageable.
Moving house isn't only about shifting furniture from A to B; it's about transporting memories safely to their new abode. It requires precision, care, and professional help.
This is why many turn to expert movers in Dubai when they need to relocate. But how much does it cost?
We'll dive into the costs involved. Let's explore this together!
How can I move my house to Dubai?
Moving your home in Dubai might seem daunting, but with the right help, it's a breeze. For the best deal, get free quotes from multiple movers and compare their prices and services. Check out Mac Pack Dubai, known for its competitive moving company prices in Dubai.
While some movers give cheaper rates, they may not offer comprehensive insurance or use top-notch packing materials — crucial for protecting your belongings.
Declutter before you start packing up. You'd be surprised at how much stuff we accumulate over time that we don't need. It will save you on packing supplies and make unpacking easier, too.
If you've got bulky items like furniture or delicate pieces such as artwork or antiques, then it is worth considering hiring professional packers. They have the expertise to transport items safely.
How much do movers cost in Dubai?
The price of hiring movers in Dubai can vary greatly, based on several factors. The size of your relocation is a significant factor in determining the cost of employing movers in Dubai. Moving to a one-bedroom flat will be cheaper than relocating to an entire villa.
Another aspect that impacts the final bill is whether you decide to pack everything yourself or ask for professional help from furniture movers in Dubai. Certain moving companies provide packing as a part of their package, while others add an extra fee for this service.
Additionally, distance plays a crucial role, too. For instance, intercity moves may incur more costs due to longer travel times and higher fuel consumption compared with local relocations within the city.
To get an accurate quote tailored specifically to your needs it's best practice to request multiple estimates. Just remember that choosing the cheapest option might not always be wise — quality should never be compromised when dealing with such important possessions.
What is the difference between packers and movers?
Packers and movers in Dubai are two distinct services, one focused on the protection of your possessions and the other ensuring their safe transportation.
Movers and packers in Dubai might sound like they do the same job, but there's a subtle distinction that makes all the difference. Think of it this way: one takes care of your belongings, while the other ensures their safe journey.
Packers are dedicated to efficiently packing your belongings, utilizing specialized materials to safeguard each item from potential damage during transportation. This may involve carefully wrapping delicate items with bubble wrap or employing wardrobe boxes for clothing items.
In contrast, movers are responsible for transporting these packed goods safely from point A to B. They load them onto trucks carefully planned for efficient space usage and transport them to your new home or office location.
The magic happens when both services work together seamlessly. By choosing a professional company offering both services like Mac Pack Dubai, you're getting an end-to-end solution ensuring every aspect of moving house goes smoothly.
Are packers worth it for moving?
Consider the benefits if you're questioning whether to use furniture movers in Dubai. Professional packers have skills and experience that make your move smoother.
Packing isn't just about stuffing items into boxes but knowing how to do so efficiently while avoiding damage. That's where professional expertise comes in handy.
The cost might seem a sticking point but weigh it against potential breakages or stress of doing everything yourself. You'll likely find that professionals offer value for money.
Efficiency and Safety
Moving companies know the tricks of the trade — they can pack faster without compromising safety. They also have specialized packing materials that many DIY movers lack.
Saving Time
A hectic schedule can turn moving house into a nightmare scenario. Hiring pros allows you to focus on other tasks like preparing kids for new surroundings.
Fewer Headaches
Attaining mental tranquility is a major benefit of engaging professionals. Feeling confident that your possessions are in secure hands alleviates the stress associated with moving and ensures a smooth transition into your new home.
FAQs about "How Much Do Movers and Packers Cost in Dubai?"
How much do movers charge in Dubai?
Moving costs vary, but on average, you're looking at AED 1000 to AED 6000 depending on the size of your place and the distance moved.
How much does it cost to move to a 1-bedroom apartment in Dubai?
To shift to a one-bedroom flat in Dubai, expect to shell out between AED 800 and AED 1500.
How much does moving cost in UAE?
Moving within the UAE can set you back from anywhere between AED 300 for small moves up to several thousand for larger homes.
How much does it cost to move furniture in Dubai?
Furniture shifting services usually range from around AED500-2000 per room. But this depends heavily on the volume and type of furniture involved.
Conclusion
Relocating to Dubai can be effortless with the correct removers and packing services. Choosing a reliable moving company will save time and stress. Consider experience, reputation, and service quality when deciding which moving company to get. The right choice will ensure an easy transition into your new home!
http://www.macpackdubai.com/wp-content/uploads/2023/11/how-much-do-movers-and-packers-cost-in-dubai.jpg
394
750
Clare McIntyre
http://www.macpackdubai.com/wp-content/uploads/2023/02/macpackdubai-logo.png
Clare McIntyre
2023-11-01 23:53:28
2023-11-01 23:53:41
How much do movers and packers cost in Dubai?